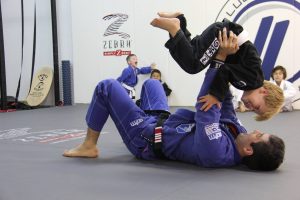 The end of 2016 is quickly approaching and with it comes the business of all the holidays! With New Year's we celebrate a fresh start and new beginnings, Christmas the spirit of giving and Thanksgiving the attitude of gratitude. Thanksgiving grants us a unique opportunity to be grateful and express appreciation for the many wonderful things in our lives. In our jiujitsu community Thanksgiving can be a time for self evaluation and a reflection on the past year. Focusing on things we are grateful for can be source a happiness as we replace negative thoughts with those of thankfulness.
Take a moment to reflect on some things you might be grateful for regarding your jiujitsu year. It could be that you are brand new to the sport and have found a new love. Be grateful that you have a healthy body that allows you to endure grueling training. Be grateful for a place to train and the gym family that you have grown to trust and love. Be grateful for your family that supports your love for jiujitsu and allows you time away from home. Be grateful that jiujitsu is something that you can enjoy as a family! Be grateful for your coaches who are patient and kind and want you to be your best. Be grateful for all of your experiences on the mat, good and bad, and how they have helped you grow this past year. You will find that your gratitude list is exponential and ever changing!
Gratitude would be naught without expressing it. I challenge you this Thanksgiving season to not only ponder things in which you are grateful for, but to express them! Express your gratitude to coaches, teammates and your family and brighten their day! Expressing gratitude is easy! A simple, "Thank you for…" or even a small note left in a gym bag can make a big difference to someone. You will find that having an attitude of gratitude will uplift not only yourselves, but also all of those around you. Make your team bond stronger and therefor your jiujitsu better by simply having and expressing gratitude!
By: Paulo Roberto Santana