With the uptick in popularity of the UFC (and MMA as a whole), many new people are flocking to Brazilian Jiu-Jitsu in droves. Some people seeking a realistic self-defense art without the striking or contact of MMA see Brazilian Jiu-Jitsu as their answer, while others come to the art seeking a full-body workout. Gone are the days of yore when Brazilian Jiu-Jitsu was regarded as mysterious and secretive, now people of all walks of life are turning to the art in hopes of experiencing its benefits. Below are some notable practitioners that have taken up the challenge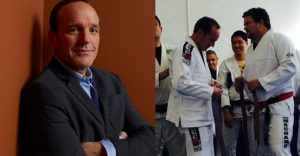 Clark Gregg– perhaps best known for his role as "Agent Phil Coulson" in the Marvel Cinematic Universe, Clark Gregg is actually a Brazilian Jiu-Jitsu Black Belt under Renato Magno. When speaking about the benefits Brazilian Jiu-Jitsu has brought to his life Gregg says, "I really liked it right off. I found a lot really useful about it. Being able to relax and breathe when you're   under great pressure, it comes in handy all around your life.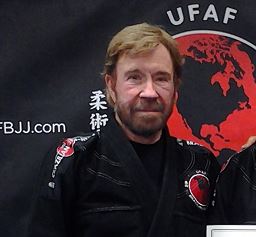 Chuck Norris– perhaps best known for his Karate the long-time actor is actually a 3rd Degree blackbelt in Brazilian Jiu-Jitsu! As is often the case, he was originally introduced to Brazilian Jiu-Jitsu merely  by chance. While on vacation in Rio de Janeiro and seeking a good workout he stumbled upon the Gracie Academy and received a lesson from Helio Gracie himself. Returning to his home of Los Angeles he sought out instruction from cousins of the Gracie family, the Machados. After over thirty years of patient and dedicated study Chuck Norris was awarded his black belt from a legend in the sport Jean Jacques Machado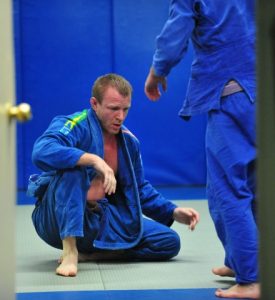 Guy Ritchie– formerly married to Pop icon Madonna, the English born director is plenty famous in his own right. Beyond directing films such as "Lock, Stock and Two Smoking Barrels" and the Sherlock Holmes franchise, Ritchie is also a Renzo Gracie blackbelt. Originally studying in England under the famed Roger Gracie, Ritchie continued his studies under the illustrious Renzo Gracie after moving to the United States. Throughout his buy career he has remained a dedicated Brazilian Jiu-Jitsu student, even holding the rank of Brown Belt for SEVEN years before being promoted.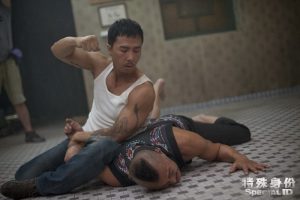 Donnie Yen– The Asian Cinema titan is known for his wide range and skillful command of various martial arts. Perhaps best known in the west for his role of Ip Man or more recently his portrayal of the blind warrior Chirrut Îmwe in "Rogue One: A Star Wars Story" Yen has taken a more nuanced approach to demonstrating his love for Brazilian Jiu-Jitsu. Often directing, starring in, and choreographing his own martial art films Yen has chosen to include moves that the astute Brazilian Jiu-Jitsu practitioner will immediately recognize. The most famous example? The final fight scene in the movie "Flashpoint" is absolutely brimming with references to Brazilian Jiu-Jitsu. From triangle-chokes to flying armbar attempts, Donnie Yen has done a masterful job of presenting the art in a way that's entertaining to all.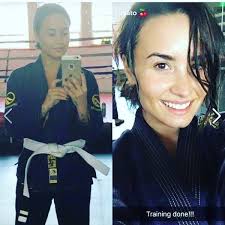 Demi Lovato– a recent convert to the sport, the Pop superstar uses Brazilian Jiu-Jitsu to keep her healthy while constantly performing and touring worldwide. Echoing a statement that many Brazilian Jiu-Jitsu students can surely relate to Lovato had this to say regarding the fitness aspects of Brazilian Jiu-Jitsu "fitness is something that's very important to me because I perform my best when my mind and body are at its best".  A student of ADCC Champion Orlando Sanchez, Lovato can frequently be seen training backstage with Brazilian Jiu-Jitsu practitioners prior to shows, and makes a point to train whenever she's able. Dropping in at Renzo Gracie's New York academy and the California based academies of her instructor Orlando Sanchez, Lovato was recently awarded stripes on her white belt as a testament to her progression and devotion.
By: Kenneth Page